Only 44% of pharmacists in hospitals that treat both adults and kids are trained on typical pediatric dosing...per a recent ISMP survey.
Consider these strategies to help boost pediatric med safety.
Be familiar with general age definitions...they can affect dosing. A neonate is under 1 month...an infant is 1 month to 1 year...a child is 1 to 11 years...and an adolescent is 12 to 18 years.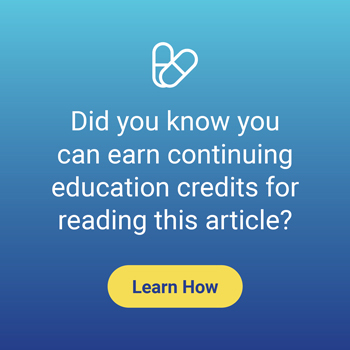 For example, vancomycin may be dosed more frequently in an infant or child compared to a neonate...since renal function revs up shortly after birth.
Assess renal function with a pediatric equation, such as Bedside Schwartz...or urine output for neonates. Verify the EHR doesn't default to an adult equation (Cockcroft-Gault, etc) for peds patients.
Calculate most pediatric doses based on weight. For neonates and premature babies, ask to have access to pediatric references, such as Pediatric & Neonatal Dosage Handbook and Red Book.
Ensure weights are entered in kilograms before processing orders...and double-check when weights seem "off." Discourage using stated weights due to risk of inputting the weight in pounds.
Be aware, data are limited for dosing kids with obesity. Generally use actual body weight, but don't give more than an adult max dose.
For example, ceftriaxone 50 mg/kg for community-acquired pneumonia in a 50 kg child is 2,500 mg. Use the max adult dose for CAP of 2 grams.
Check med volumes. Generally use a max IM volume of 0.5 mL for neonates...or 1 to 2 mL for children, depending on the child's size and the muscle used. Split into multiple syringes if needed.
Also review the "KIDs List" to identify risky meds for kids.
Advocate for safety measures. For example, encourage adopting national standard concentrations for peds IV meds and oral liquids.
And ask about a policy to draw up and send pediatric-specific doses. Ensure there's access to syringe pumps for young patients.
Verify that smart pumps are programmed with pediatric guardrails.
Work with your IT team to optimize the EHR...such as by adding a banner to highlight peds profiles. And help build peds-specific doses.
Familiarize yourself with pediatric code meds...and expect a separate pediatric code cart or drawer. Ensure Broselow Tape is included to estimate weight by length when weight isn't available.
Ask about incorporating annual pediatric competencies for all pharmacists who may care for pediatric patients. National pediatric and pharmacy organizations have modules to help.
Get our resource, Keeping Pediatric Patients Safe, for more tips.
Key References
ISMP Medication Safety Alert! Acute Care. 2023;28(12):1-5.
ISMP Medication Safety Alert! Acute Care. 2022;27(20):1-5.
Eiland LS, Meyers RS. Caring for and assessing pediatric patients: Aspects to consider as a pharmacy practitioner. Am J Health Syst Pharm. 2019 Sep 16;76(19):1463-1471.
Kennedy AR, Massey LR. Pediatric medication safety considerations for pharmacists in an adult hospital setting. Am J Health Syst Pharm. 2019 Sep 16;76(19):1481-1491.
Hospital Pharmacist's Letter. September 2023, No. 390911