You'll hear more about treating subarachnoid hemorrhages caused by aneurysms (aSAH)...due to two updated guidelines.
Most cases of spontaneous SAH occur due to aneurysm rupture. This can lead to brain injury...or death in up to 1 in 5 inpatients.
Early brain injury can be caused by rebleeding, hydrocephalus, or increased intracranial pressure. Delayed cerebral ischemia happens a few days or more after aSAH...and increases mortality risk.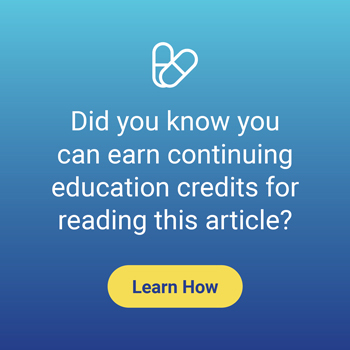 Ensure your protocol for aneurysmal SAH is up to date.
Bleeding. Expect aneurysms to be secured with endovascular "coiling" to fill the aneurysm with soft wires to promote clotting...or surgical "clipping" to place a metal clip at the neck of the aneurysm.
But until this occurs, help prevent rebleeding.
Manage blood pressure...but avoid hypotension or fluctuations. It's too soon to say the best target. Some specialists aim for systolic BP below 160 mm Hg...it's linked to a lower rebleeding risk.
Don't add antifibrinolytics, such as tranexamic acid, before coiling or clipping. This doesn't reduce rebleeding or disability.
For patients taking anticoagulants, give reversal agents as you would for other emergent bleeds.
Delayed cerebral ischemia (DCI). Ensure patients with aSAH get nimodipine for 21 days to prevent DCI and poor functional outcomes.
Use liquid nimodipine for nasogastric tubes. It costs more than capsules...but may be safer. Deaths have occurred when capsule contents were removed with a syringe...and then mistakenly given IV.
Focus on maintaining euvolemia to prevent ischemic complications. Aiming for hypervolemia has fallen out of favor due to risk of pulmonary edema.
Don't routinely elevate blood pressure to prevent DCI. But if DCI develops, don't be surprised if patients get a pressor to raise BP...which will also increase cerebral perfusion pressure.
Avoid adding statins just for aSAH or shooting for high magnesium levels. Despite promising preliminary data, neither seems beneficial.
Seizure prophylaxis. Skip seizure prophylaxis in most cases.
But you may see specialists recommend it for a high-risk patient, such as a ruptured aneurysm in the middle cerebral artery.
In this case, consider using levetiracetam. Don't use phenytoin...it may worsen neurological outcomes after aSAH.
VTE prophylaxis. Start intermittent compression devices at admission. Then add pharmacological prophylaxis 24 hours after the aneurysm has been secured with coiling or clipping.
Key References
Hoh BL, Ko NU, Amin-Hanjani S, et al. 2023 Guideline for the Management of Patients With Aneurysmal Subarachnoid Hemorrhage: A Guideline From the American Heart Association/American Stroke Association. Stroke. 2023 Jul;54(7):e314-e370.
Treggiari MM, Rabinstein AA, Busl KM, et al. Guidelines for the Neurocritical Care Management of Aneurysmal Subarachnoid Hemorrhage. Neurocrit Care. 2023 May 18. doi: 10.1007/s12028-023-01713-5.
Nyquist P, Bautista C, Jichici D, et al. Prophylaxis of Venous Thrombosis in Neurocritical Care Patients: An Evidence-Based Guideline: A Statement for Healthcare Professionals from the Neurocritical Care Society. Neurocrit Care. 2016 Feb;24(1):47-60.
Post R, Germans MR, Tjerkstra MA, et al. Ultra-early tranexamic acid after subarachnoid haemorrhage (ULTRA): a randomised controlled trial. Lancet. 2021 Jan 9;397(10269):112-118.
Hospital Pharmacist's Letter. September 2023, No. 390912