IV rezafungin (Rezzayo) will be the first once-WEEKLY echinocandin.
It's approved for candidemia and invasive candidiasis...and will compete with once-DAILY anidulafungin, caspofungin, and micafungin.
Rezafungin seems as effective as caspofungin for reducing mortality and achieving clinical cure of candidemia or invasive candidiasis.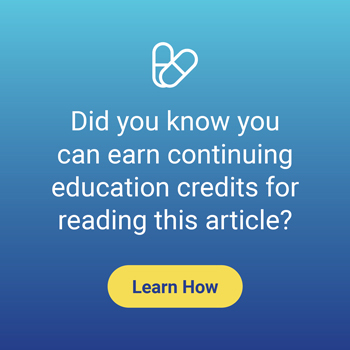 But there isn't evidence yet for using rezafungin in kids...or to treat some invasive Candida infections, such as endocarditis or osteomyelitis, in adults.
And most clinical data are in patients with C. albicans, C. glabrata, C. parapsilosis, or C. tropicalis.
Lab data suggest rezafungin is also effective for other Candida species, including C. auris...and for Aspergillus or Pneumocystis. But so far there aren't clinical data.
Be aware, your hospital may have to send cultures to an outside lab to determine susceptibilities for rezafungin.
Plus rezafungin costs about $4,000 for the first dose...then about $2,000/week. Compare this to about $1,400/week or less for other echinocandins.
For now, stick with your formulary agent when using an echinocandin to treat candidemia or invasive candidiasis.
Save rezafungin as a last resort, such as for a patient being discharged who will require several weeks of treatment...and stepping down to an oral azole isn't feasible or appropriate.
Like other echinocandins, don't use rezafungin for meningitis or eye infections...due to poor penetration to the site of action.
If patients are discharged home on rezafungin, advise using sunscreen and other sun protection due to potential photosensitivity. This is different than other echinocandins.
Key References
Thompson GR 3rd, Soriano A, Cornely OA, et al. Rezafungin versus caspofungin for treatment of candidaemia and invasive candidiasis (ReSTORE): a multicentre, double-blind, double-dummy, randomised phase 3 trial. Lancet. 2023 Jan 7;401(10370):49-59. doi: 10.1016/S0140-6736(22)02324-8.
Thompson GR, Soriano A, Skoutelis A, et al. Rezafungin versus caspofungin in a phase 2, randomized, double-blind study for the treatment of candidemia and invasive candidiasis: The STRIVE Trial. Clin Infect Dis. 2021 Dec 6;73(11):e3647-e3655.
Syed YY. Rezafungin: first approval. Drugs. 2023 Jun;83(9):833-840.
Medication pricing by Elsevier, accessed Aug 2023
Hospital Pharmacist's Letter. September 2023, No. 390913