Questions are coming up about using prolonged infusions of beta-lactam doses...due to new international consensus recommendations.
Think of prolonged infusions as those that are extended over 3 to 4 hours...or given continuously over 24 hours...rather than the standard 30 to 60 minutes.
The goal is to keep drug concentrations above the minimum inhibitory concentration (MIC) longer...since data suggest better killing compared to standard infusions for time-dependent agents.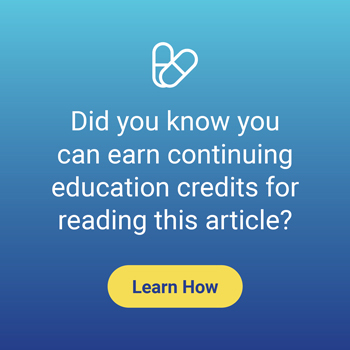 Plus some evidence suggests that prolonged infusions increase clinical cure...and decrease length of stay, resistance, and possibly mortality.
Be ready to help initiate or expand prolonged infusion protocols at your hospital.
Lean toward choosing extended infusions of 3 to 4 hours over continuous infusions for inpatients. The main advantage is reducing compatibility issues by freeing up the IV line for part of the day.
But don't be surprised if some home infusion companies use continuous infusions for patients discharged home on an IV antibiotic.
Assess which antibiotics to give by prolonged infusion. Choose workhorse agents that cover gram-negative bacteria, especially Pseudomonas...piperacillin/tazobactam, cefepime, meropenem, etc.
Be aware, some newer agents are already approved to give over 3 hours...such as cefiderocol and meropenem/vaborbactam.
Consider extending others, such as ceftazidime/avibactam over 3 hours instead of 2...or ceftolozane/tazobactam over 3 hours versus 1.
Confirm stability. For example, we're used to meropenem having a short beyond-use date after prepping. But recent data suggest it's stable for at least 7 hours at up to 72oF.
Next identify who's most likely to benefit. Focus on critically ill patients...elevated MICs...or conditions that may alter kinetics, such as cystic fibrosis or augmented renal clearance.
But it may be easier to roll out new protocols house-wide to avoid confusion and multiple entries in each smart pump library.
Identify exceptions. For instance, stick with standard infusions for surgical prophylaxis antibiotics...or pivot to standard infusions if line compatibilities arise with prolonged infusions.
If a continuous infusion is started, give a loading dose first. Otherwise, it takes too long to get drug levels above the MIC.
Also consider using a loading dose before an extended infusion in critically ill patients. It may improve clinical cure rates in this case.
Get our Antimicrobial Stewardship toolbox for more strategies for appropriate antimicrobial use.
Key References
Hong LT, Downes KJ, FakhriRavari A, et al. International consensus recommendations for the use of prolonged-infusion beta-lactam antibiotics: Endorsed by the American College of Clinical Pharmacy, British Society for Antimicrobial Chemotherapy, Cystic Fibrosis Foundation, European Society of Clinical Microbiology and Infectious Diseases, Infectious Diseases Society of America, Society of Critical Care Medicine, and Society of Infectious Diseases Pharmacists. Pharmacotherapy. 2023 Aug;43(8):740-777.
Kondo Y, Ota K, Imura H, et al. Prolonged versus intermittent β-lactam antibiotics intravenous infusion strategy in sepsis or septic shock patients: a systematic review with meta-analysis and trial sequential analysis of randomized trials. J Intensive Care. 2020 Oct 6;8:77.
Vardakas KZ, Voulgaris GL, Maliaros A, et al. Prolonged versus short-term intravenous infusion of antipseudomonal β-lactams for patients with sepsis: a systematic review and meta-analysis of randomised trials. Lancet Infect Dis. 2018 Jan;18(1):108-120.
Venuti F, Trunfio M, Martson AG, et al. Extended and Continuous Infusion of Novel Protected β-Lactam Antibiotics: A Narrative Review. Drugs. 2023 Jul;83(11):967-983.
Hospital Pharmacist's Letter. November 2023, No. 391113