Questions may crop up about whether to step down to oral antibiotics for gram-positive bacteremia.
We're used to treating bacteremia with IV antibiotics for several weeks for most cases of Staphylococcus, Streptococcus, and Enterococcus spp.
Stepping down to oral antibiotics can reduce cost, length of stay, and catheter-associated infections. But balance it with concerns for adherence, follow-up, and limited evidence.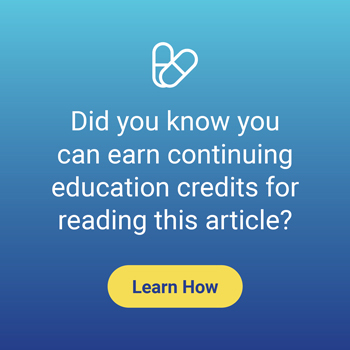 Work with ID when considering oral step-down for gram-positive bacteremia. It's too soon to say what's best practice.
Generally save oral step-down for patients with UNcomplicated infections.
Consider "UNcomplicated" as patients withOUT endocarditis, implanted devices, or metastatic infection...who are afebrile within 72 hours of starting antibiotics...and with negative blood cultures after 48 hours.
Individualize IV duration. Limited studies often switch to oral after 5 to 10 days of IV...but there's no clear standard.
For example, think about switching to oral for a stable patient with S. pneumoniae bacteremia who is clinically improving after 5 to 7 days of IV antibiotics.
While endocarditis is usually considered complicated, you may see oral step-down in certain cases.
For example, think about an oral switch in a patient with MSSA endocarditis...early negative follow-up blood cultures...after 2 weeks of IV antibiotics...where home IV therapy isn't feasible.
Balance pharmacokinetic targets and adverse effects when choosing an oral antibiotic. Look for high bioavailability, such as linezolid...but watch for long-term toxicities (pancytopenia, etc).
Or think about combos, such as a fluoroquinolone plus rifampin.
Beta-lactams are limited by lower bioavailability...but they may be an option in some cases at high doses. For example, ask ID about amoxicillin 1,000 mg every 8 hours for some Streptococcus spp.
You may see TMP/SMX for certain cases of Staphylococcus...otherwise, some data suggest it's not as effective as other options. Plus there's high resistance to most bugs.
See our resource, Antimicrobial Stewardship, for other ways to optimize the use of antibiotics.
Key References
Pharmacotherapy. 2023 Mar;43(3):247-256
N Engl J Med. 2019 Jan 31;380(5):415-424
Int J Antimicrob Agents. 2023 Mar;61(3):106736
Hospital Pharmacist's Letter. July 2023, No. 390718