You can debunk common antimicrobial myths.
Help separate fact from fiction.
MYTH: Patients with an IgE-mediated penicillin allergy should avoid cefazolin.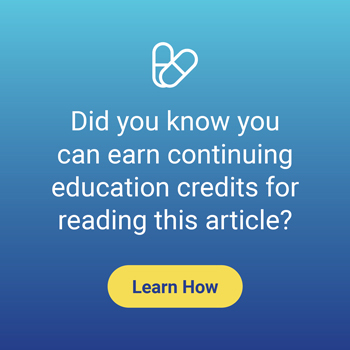 We used to think that a cross-reaction was most likely to occur between penicillin and first-generation cephalosporins.
This led to avoidance of cefazolin...and substituting less ideal agents (vancomycin or clindamycin) for surgical prophylaxis.
But the latest data suggest cross-reactivity is due to similarity of side chains...and cefazolin's isn't similar to any penicillin.
Educate that it's okay to use cefazolin regardless of IgE-mediated allergy (anaphylaxis, etc) to penicillin.
See our resource, Managing Beta-Lactam Allergies, for help with non-IgE reactions (Stevens-Johnson, etc)...and to compare side chains.
MYTH: Linezolid is contraindicated with an SSRI or SNRI.
This combo often flags in the EHR due to serotonin syndrome risk.
But mounting evidence shows this is extremely rare. Plus a washout period after stopping an SSRI or SNRI isn't practical.
Evaluate other options first...such as switching antibiotics.
But if the benefit of one of these combos clearly outweighs risks...such as in a patient with a severe mood disorder and an infection requiring linezolid...document and advise close monitoring.
MYTH: Anaerobic coverage is needed for aspiration pneumonia.
The most common culprits are typical community- or hospital-acquired pneumonia bugs...S. pneumoniae, S. aureus, Pseudomonas, etc.
Generally save anaerobic coverage for pneumonia patients with suspected lung abscess or empyema.
Don't automatically cover anaerobes for pneumonia patients with aspiration risks...swallowing disorders, impaired consciousness, etc.
But if these patients ALSO have severe gum disease or poor dentition, consider empiric anaerobic coverage. Data are limited...but anaerobic content of aspirated secretions is higher in these cases.
MYTH: The antibiotic with the lowest MIC on the susceptibility report is always the best option.
Don't compare the minimum inhibitory concentration (MIC) between different antibiotics or different organisms.
The med with the lowest MIC isn't necessarily the most effective or most susceptible. Plus MIC cutoffs vary by organism AND antibiotic.
For example, an MIC of 4 classifies vancomycin as intermediate against Staph aureus...but susceptible against Staph epidermidis.
And for Pseudomonas aeruginosa, the highest MIC that's still susceptible for meropenem is 2...but for piperacillin, it's 16.
When looking at culture reports, look beyond susceptibility and MIC. Also consider infection site, side effects, cost, etc.
Key References
Khan DA, Banerji A, Blumenthal KG, et al. Drug allergy: A 2022 practice parameter update. J Allergy Clin Immunol. 2022 Dec;150(6):1333-1393.
McCreary EK, Johnson MD, Jones TM, et al. Antibiotic Myths for the Infectious Diseases Clinician. Clin Infect Dis. 2023 Oct 13;77(8):1120-1125.
Metlay JP, Waterer GW, Long AC, et al. Diagnosis and Treatment of Adults with Community-acquired Pneumonia. An Official Clinical Practice Guideline of the American Thoracic Society and Infectious Diseases Society of America. Am J Respir Crit Care Med. 2019 Oct 1;200(7):e45-e67.
Mandell LA, Niederman MS. Aspiration Pneumonia. N Engl J Med. 2019 Feb 14;380(7):651-663.
Lam JC, Bourassa-Blanchette S. Ten common misconceptions about antibiotic use in the hospital. J Hosp Med. 2023 Oct 9. doi: 10.1002/jhm.13220.
Hospital Pharmacist's Letter. December 2023, No. 391213