The new IV aprepitant (Aponvie) will raise questions about how to PREVENT postoperative nausea and vomiting (PONV) in adults.
This NK-1 receptor antagonist is an IV push alternative to oral aprepitant (Emend) for PONV prevention.
Both have a longer half-life than many other PONV meds. But IV aprepitant may be more convenient, since it's given just before anesthesia...versus up to several hours prior for oral aprepitant.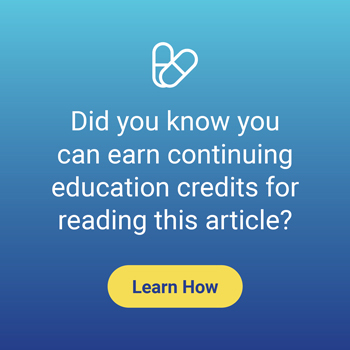 And Aponvie costs about $60/dose...versus about $90/dose for oral aprepitant. Both cost more than most other PONV options.
Use this as an opportunity to reevaluate your PONV protocols.
Continue to assess PONV risk factors...such as female sex, nonsmoker, history of PONV or motion sickness, or post-op opioids.
Also think about surgery type...cholecystectomy, laparoscopic, bariatric, and gynecologic surgeries are more likely to cause PONV.
Plus retching or vomiting may have greater consequences in some cases...such as increased intracranial pressure after neurosurgery.
Choose how many antiemetics to use based on these factors PLUS peri-op interventions. For instance, using regional anesthesia has less PONV risk than general anesthesia.
Consider using at least two antiemetics for one or more risk factors. Combos are generally more effective than monotherapy.
There isn't a preferred combination. Use agents from different classes...and evaluate side effects and cost.
Think of dexamethasone plus ondansetron as a common go-to.
Step up the number of antiemetics as risk increases...such as by adding a dopamine blocker (droperidol, etc) or scopolamine patch.
If adding a dopamine blocker, lean toward droperidol over amisulpride (Barhemsys). There's no proof one prevents PONV better...and droperidol costs less.
And be aware, droperidol's boxed warning for QT prolongation doesn't apply to doses under 2.5 mg...PONV doses are 0.625 to 1.25 mg.
Don't be surprised if longer-acting agents, such as aprepitant, are restricted. Combos of other antiemetics seem to work as well.
But if you use aprepitant, generally save it for the highest-risk patients...such as a female nonsmoker undergoing laparoscopic bariatric surgery with general anesthesia.
For guidance on treating established PONV...plus more on dosing, timing, and cost...get our resource, Postoperative Nausea and Vomiting Management.
Key References
Anesth Analg. 2020 Aug;131(2):411-448
Cochrane Database Syst Rev. 2020 Oct 19;10(10):CD012859
Expert Rev Clin Pharmacol. 2023 Jan-Jun;16(6):491-505
Medication pricing by Elsevier, accessed Jul 2023
Hospital Pharmacist's Letter. August 2023, No. 390813