New data will reignite debate about the role of steroids for inpatient treatment of community-acquired pneumonia (CAP).
It's been controversial over the years. Some data show reduction in mortality...but benefit is inconsistent.
We know steroids carry risks...hyperglycemia, infections, etc.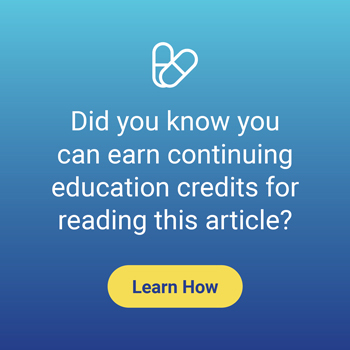 And guidelines don't recommend using steroids routinely.
Now a new study suggests that adding hydrocortisone reduces mortality for 1 in 18 ICU patients with severe CAP...without increasing serious adverse effects.
This is a larger study of 800 patients...and helps clarify which patients are most likely to benefit.
Use these data to guide appropriate use of steroids for patients with CAP.
Consider adding a steroid for ICU patients with CAP requiring a non-rebreathing mask, high-flow nasal cannula, or mechanical ventilation...or with Pneumonia Severity Index over 130.
Be aware, data suggest benefit may be greater with elevated inflammatory markers, such as C-reactive protein greater than 15 mg/dL.
Emphasize starting steroids ASAP in eligible patients. Other data suggest there's no mortality benefit when adding steroids later...such as 48 to 72 hours after severe CAP onset.
If adding a steroid for severe CAP, lean toward hydrocortisone 200 mg IV daily as a continuous infusion...or 50 mg Q6 hours.
Or if necessary due to shortages, consider an alternative steroid (methylprednisolone, etc)...but data are limited.
Stop steroids when patients transfer to the floor...consistent with the study protocol. The study allowed up to a 14-day course based on response, but the median duration was 5 days.
Ensure close monitoring. For example, most patients using insulin will need a higher dose...adjust based on glucose checks.
Avoid steroids for CAP in certain patients, such as with influenza...this is linked to worse outcomes.
And don't use steroids routinely in patients with nonsevere CAP...unless there's a clear indication (COPD exacerbation, etc).
Use our resource, Treatment of CAP, for more guidance, including antibiotic options. And get our resource, Treatments for COVID-19, for details about steroids in these patients.
Key References
N Engl J Med. 2023 May 25;388(21):1931-1941
Am J Respir Crit Care Med. 2019 Oct 1;200(7):e45-e67
Eur Respir Rev. 2022 Dec 14;31(166):220123
Eur Respir J. 2021 Aug 12;58(2):2002535
Intensive Care Med. 2022 Aug;48(8):1009-1023
Hospital Pharmacist's Letter. August 2023, No. 390805